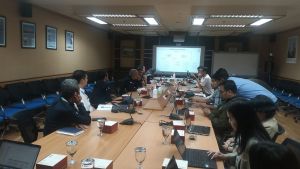 PT Rekayasa Industri was the choice of PT Pertamina Maintenance & Construction, a subsidiary of PT Pertamina (Persero), to increase its competence in the field of Human Resources (HR) management.
This step is important for the company which was originally known as PT Badak Arun Solusi, especially in the field of maintenance & construction.
Due to Rekind's achievements, Tuesday (31/10), led by Wahyu Dodi, VP HR of PT Pertamina Maintenance & Construction and his team visited Rekind Head Office to conduct Benchmarking (Comparative Study) in the HR sector.
Wahyu Dodi and his team were received by M. Darma Setiawan, EVP Operations and Muh. Zuhri Al Khafidh, SVP Human Capital & Corporate Services, along with the HCCS team including Tjaturtjitra Suhitarini, VP Development & Organization, Herry Sumantri, VP Remuneration & Industrial Relations, and Muhammad Reynanta, Manager Organization & Culture Management.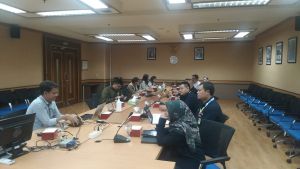 In the discussion, Zuhri Al Khafidh and the team provided an overview of Rekind's integrated HR management, starting from Organization Development, Performance Management, Talent Management, Knowledge and Learning Management, Recruitment, People Engagement, and Industrial Relationship.
The discussion point that developed at the meeting was related to how Rekind develops and maintains human resources considering that human resources are one of the company's main assets in carrying out the company's business processes in the EPC sector, apart from increasing the company's competitiveness, it also remains agile within the framework of good corporate governance (GCG).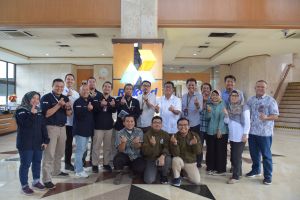 "In the midst of conditions that are currently lacking, we are required to continue to survive and continue to develop. Thank God, in the midst of these conditions, Rekind was able to make achievements at the national and global level. "Hopefully this achievement can grow our enthusiasm and be a sign of Rekind's revival," he said.