PT Rekayasa Industri (Rekind) is a service company engaged in industrial design, known as engineering, procurement, and construction (EPC). During 39 years of service to the nation and state, Rekind has completed many large-scale industrial projects such as fertilizer factories, chemical and petrochemical plants, biofuel plants, oil and gas projects, as well as power plant and infrastructure projects. Currently, Rekind is the only national EPC company fully owned by Indonesia. Rekind's share ownership consists of PT Pupuk Indonesia (Persero) at 90.06%, PT Pupuk Kalimantan Timur (4.97%), and the Republic of Indonesia (4.97%). Rekind is also supported by excellent engineers and resources who tirelessly continue to innovate and develop their abilities to produce quality works. Thus, Rekind is always trusted as the partner of choice for clients and is always in a leading position in the integrated EPC industry. Established since August 12, 1981, the existence of Rekind is expected to reduce the dependence of the Indonesian people on foreign companies in developing large-scale industries. The projects that Rekind is currently working on have spread to various regions in Indonesia, Malaysia, Brunei Darussalam, and entered the East Asian market.
Through the projects carried out, Rekind has succeeded in assisting in the creation of jobs, supporting national food security, helping to drive the wheels of the economy by supplying electricity to hundreds of thousands of homes and businesses, as well as making it easier for the Indonesian people and various companies to access energy and resources that can be useful for life. Rekind also cares about the earth, this is reflected in Rekind's investment program as well as research and development process, which focuses on New and Renewable Energy. In addition, Rekind always strives to contribute to Indonesia so that it can be independent in the development of resource processing technology through our fields of business and expertise. Rekind's success has received recognition from various circles, both in Indonesia and abroad. Rekind has also been included in the list of 250 Global EPC contractors according to Engineering News Record (ENR) Magazine published on August 22, 2016, Asean Engineering 2018, and Golden Valve Animation 2018.
Over time, Rekind was able to absorb factory design knowledge from world-class EPC companies. By upholding corporate culture and work safety, Rekind always grows together with its employees to provide the best quality work for clients and the welfare of the Indonesian nation.
Dedication towards Indonesia's Infrastructure & Culture Future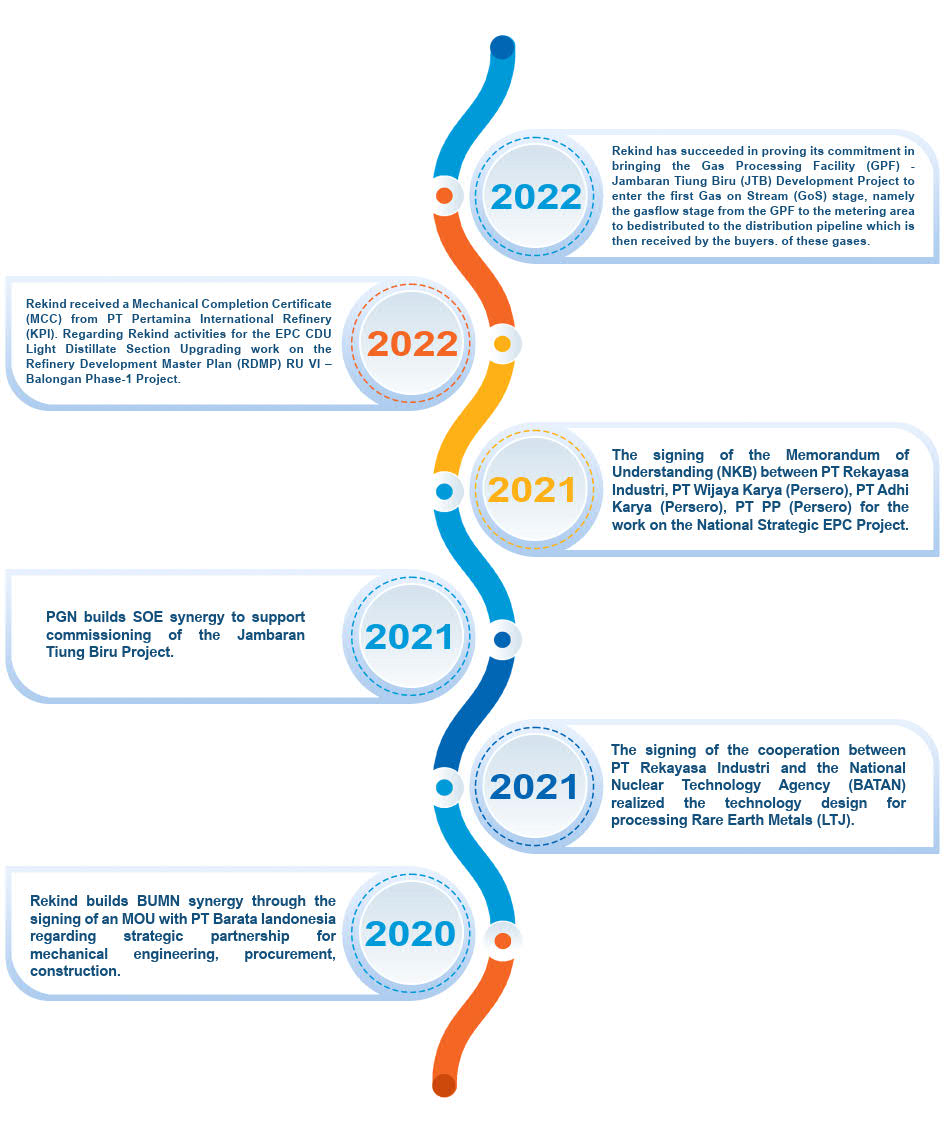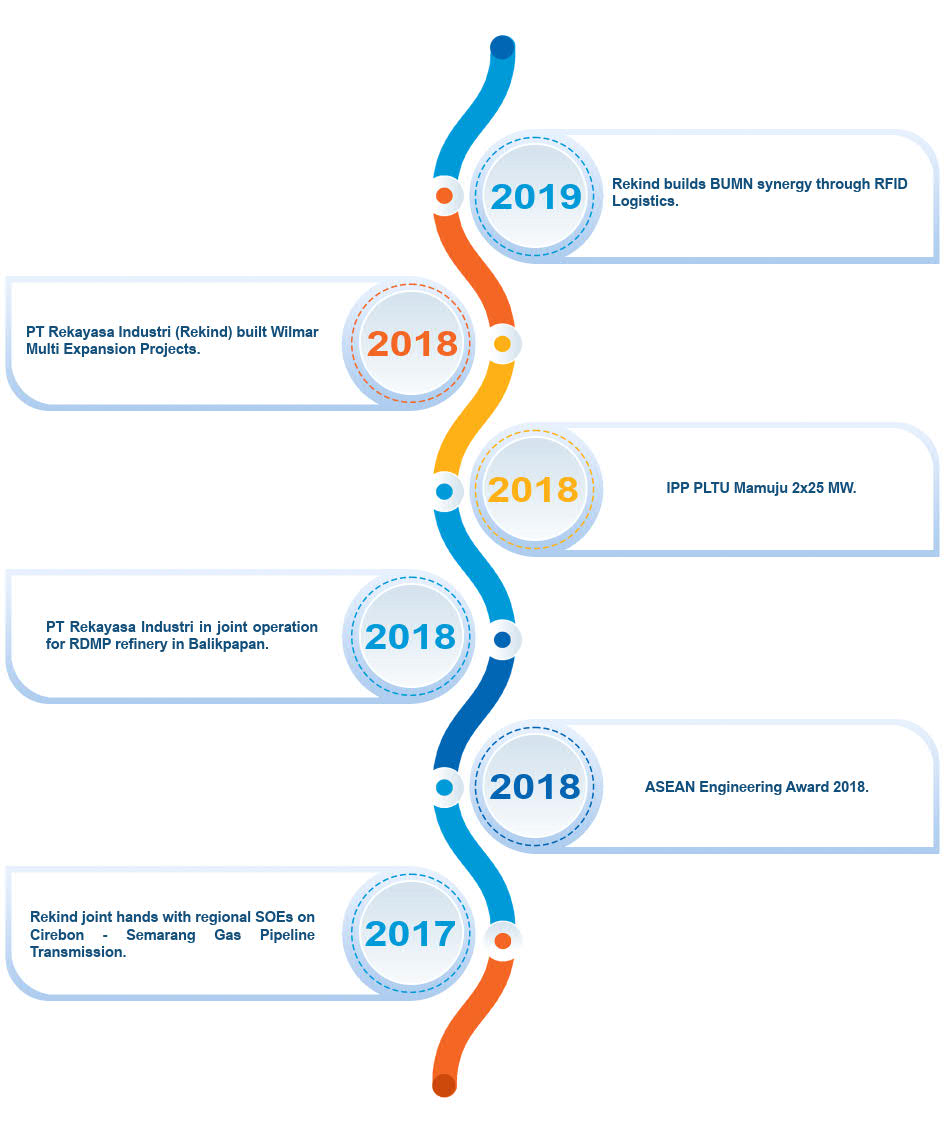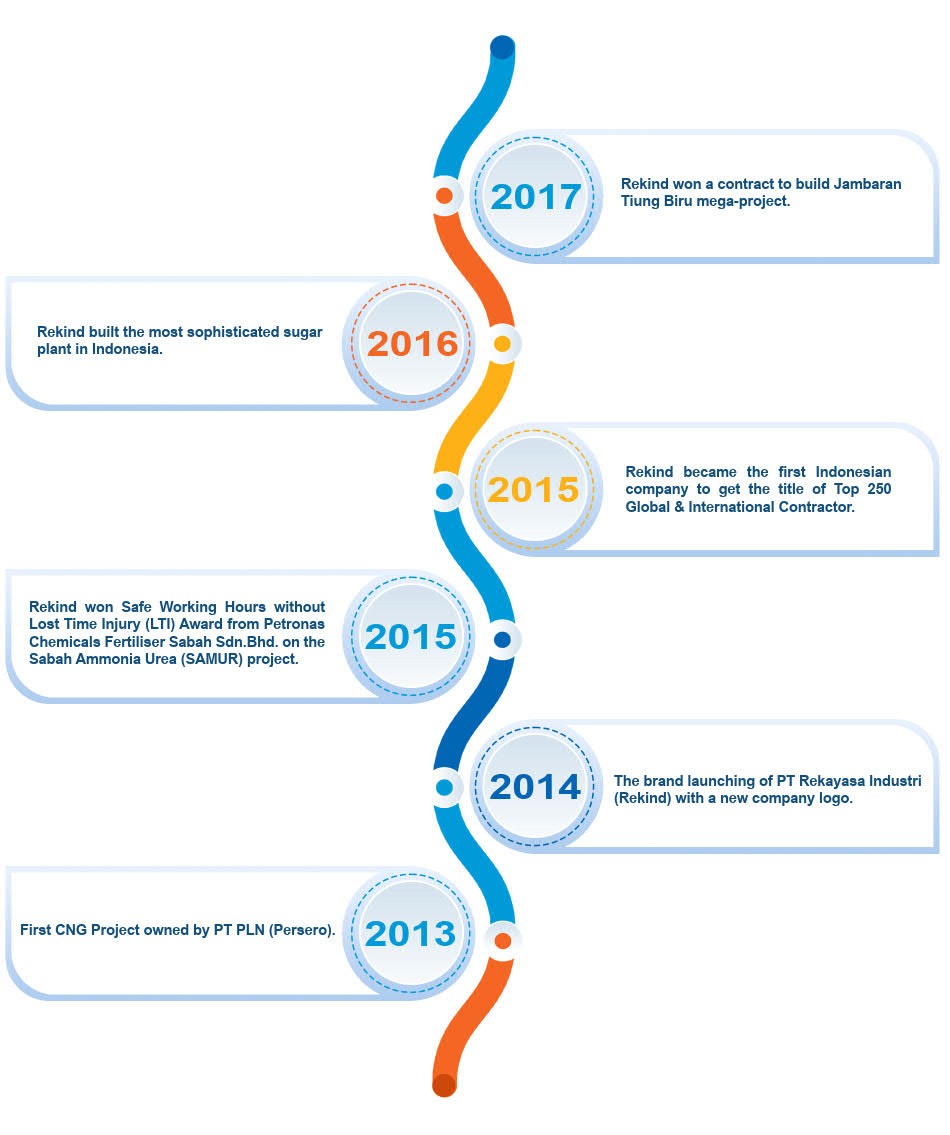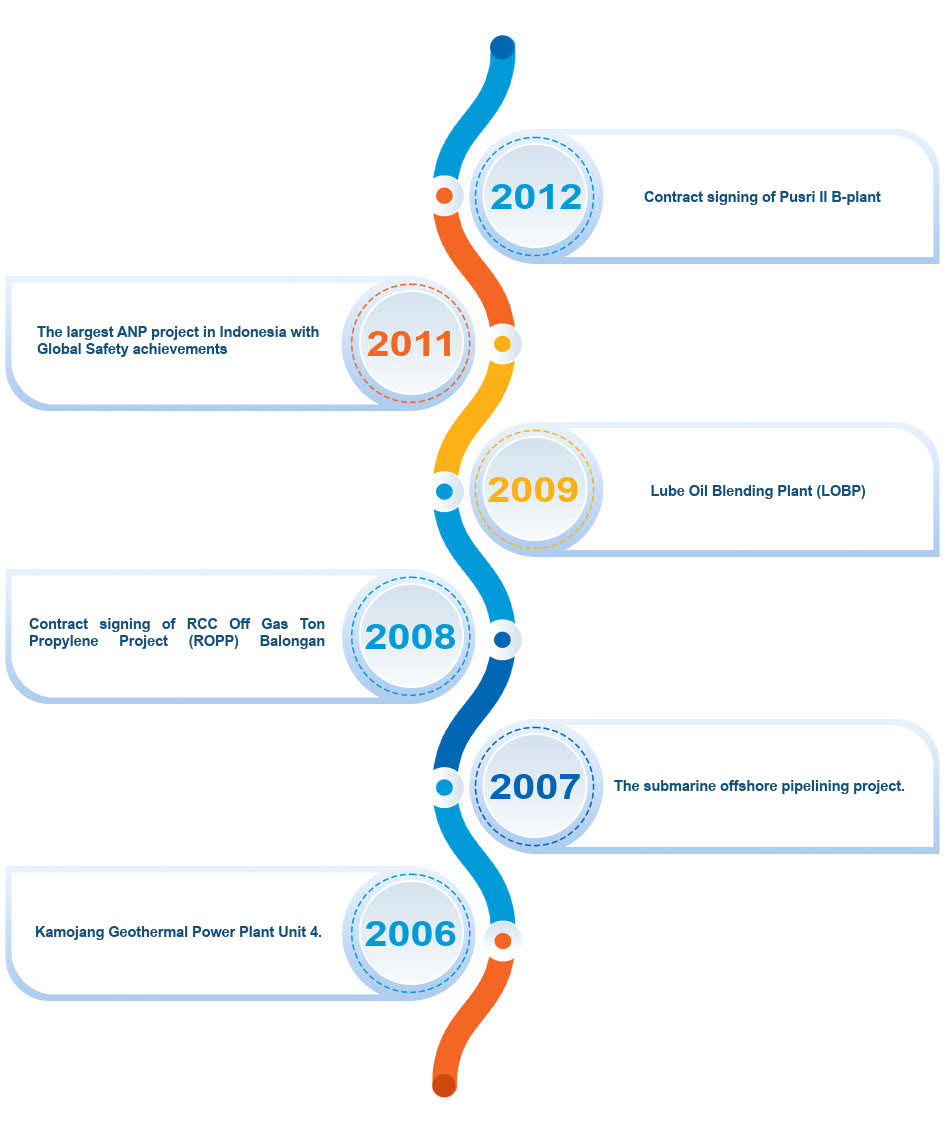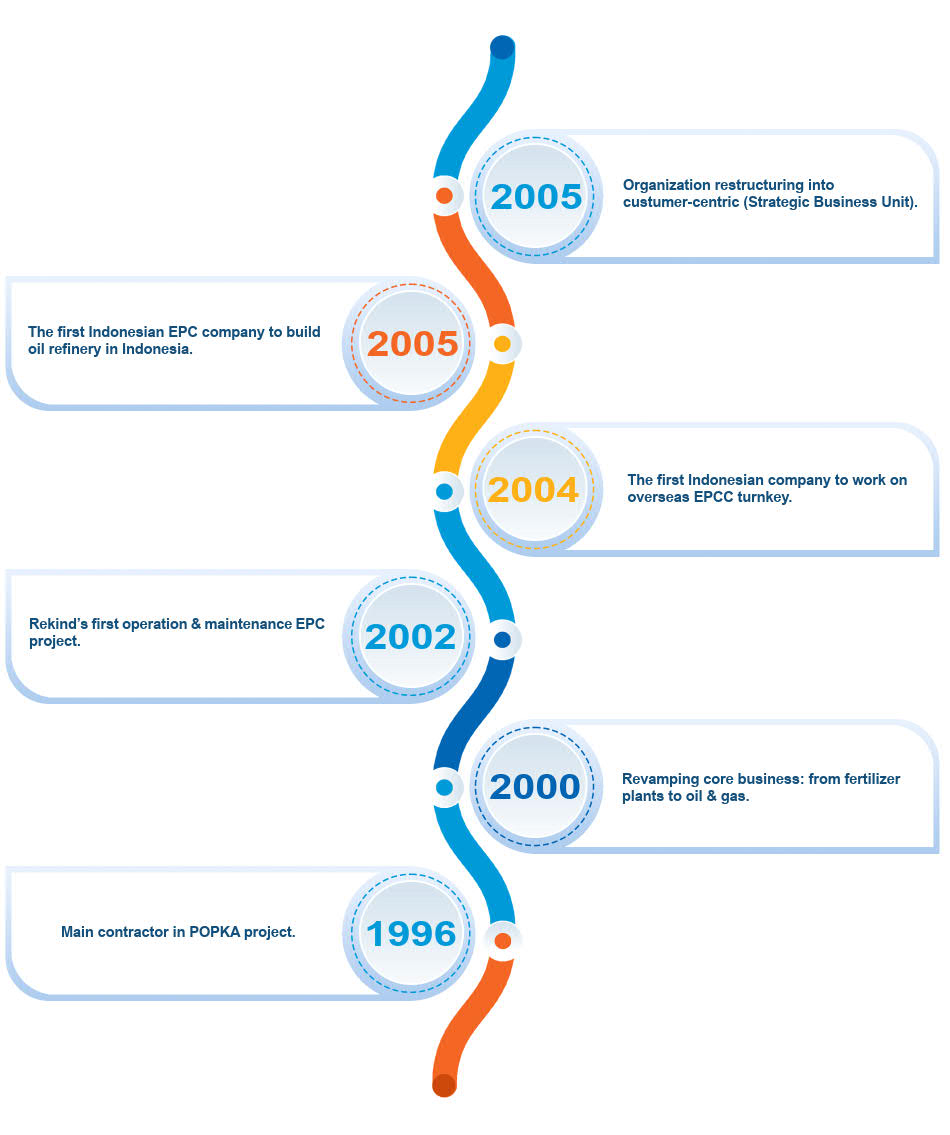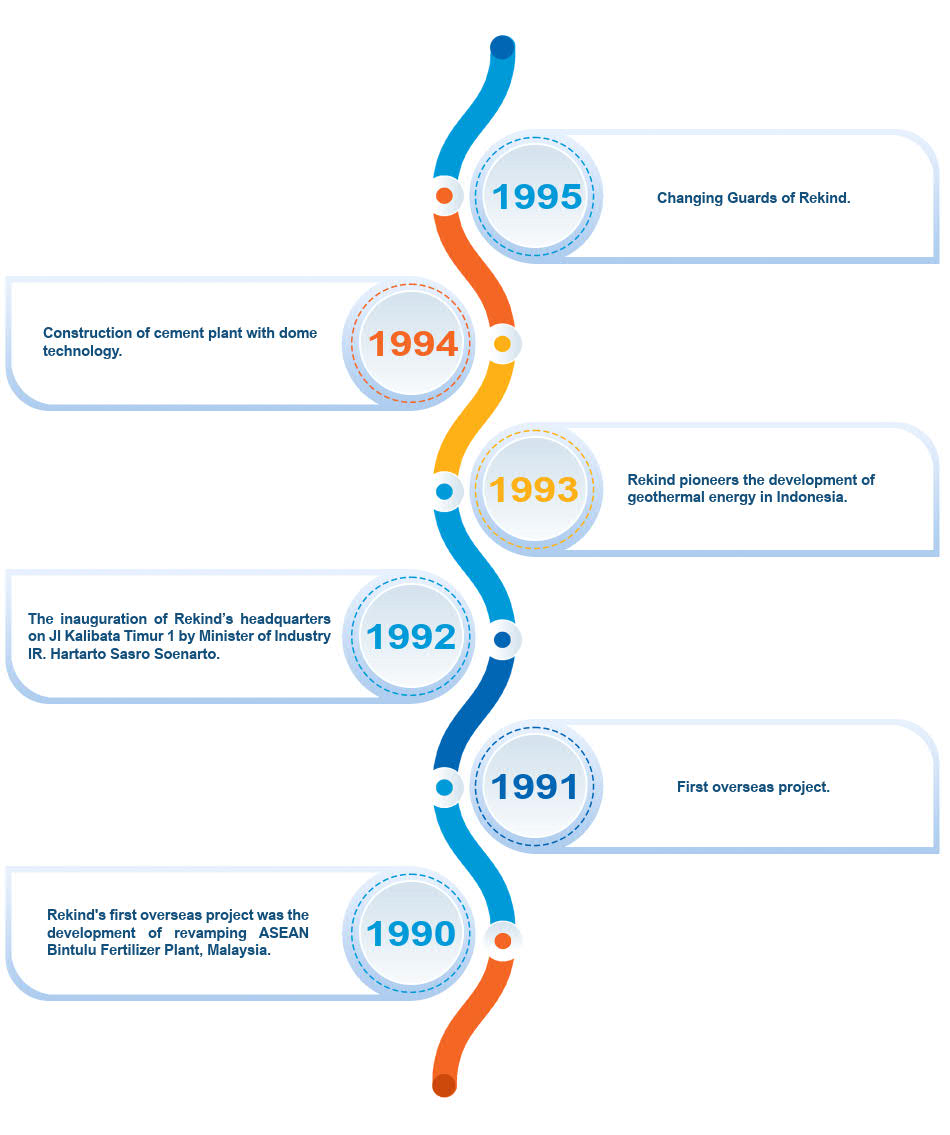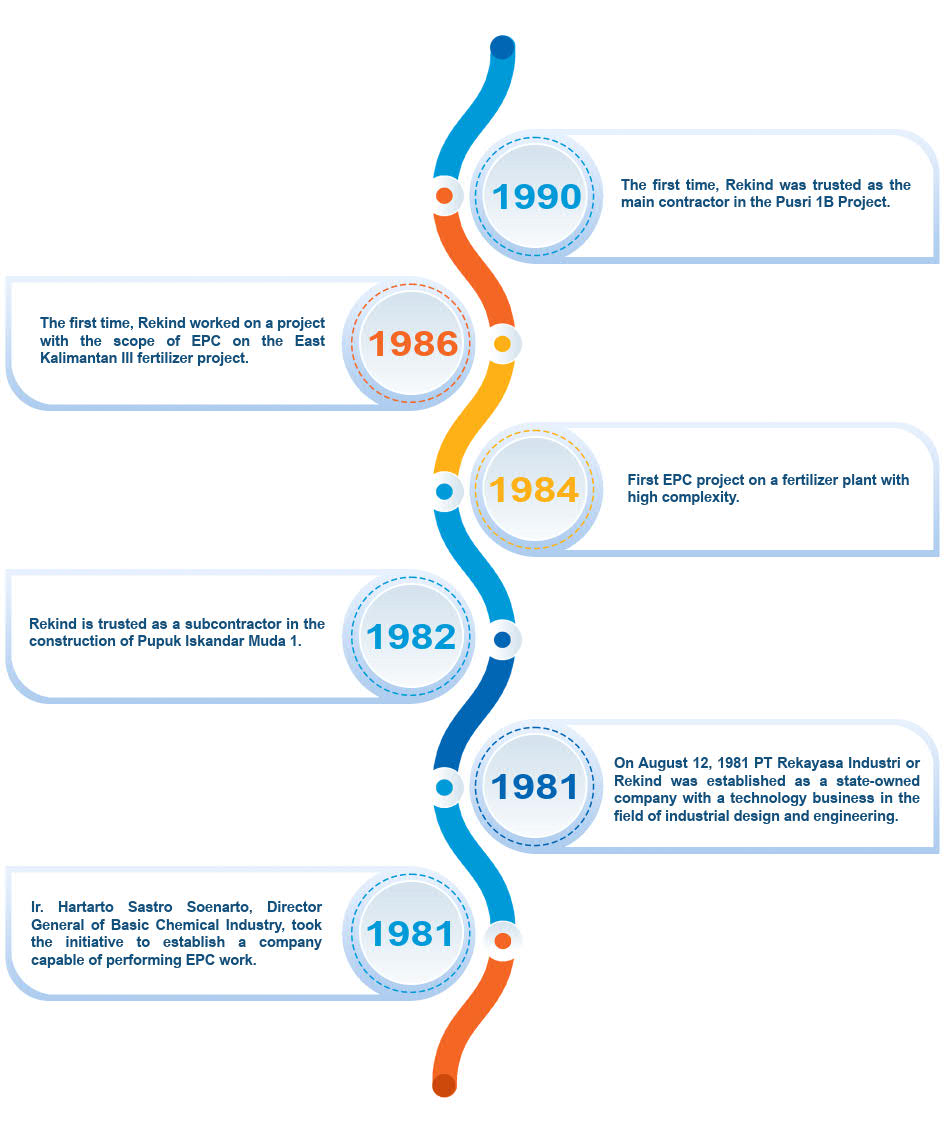 " Becoming a World Class Integrated EPC Industrial Services Company and Strategic Investment. "
Pioneering and supporting the development of the world's chemical, mineral, and energy industries through the provision of superior and integrated products and services.

Support food and energy security through investment and technology portfolios.

Provide optimal added value to all stakeholders.
Rekind logo is built from 5 geometric shapes that represent the 5 brand personalities of Rekind, namely reliable, future-oriented, knowledgeable, caring, and nationalism. The letter 'R' which has an arrow component represents a dynamic meaning while strengthening the meaning of being oriented towards the future. Yellow-orange stands for passion, blue represents knowledge, and green represents growth.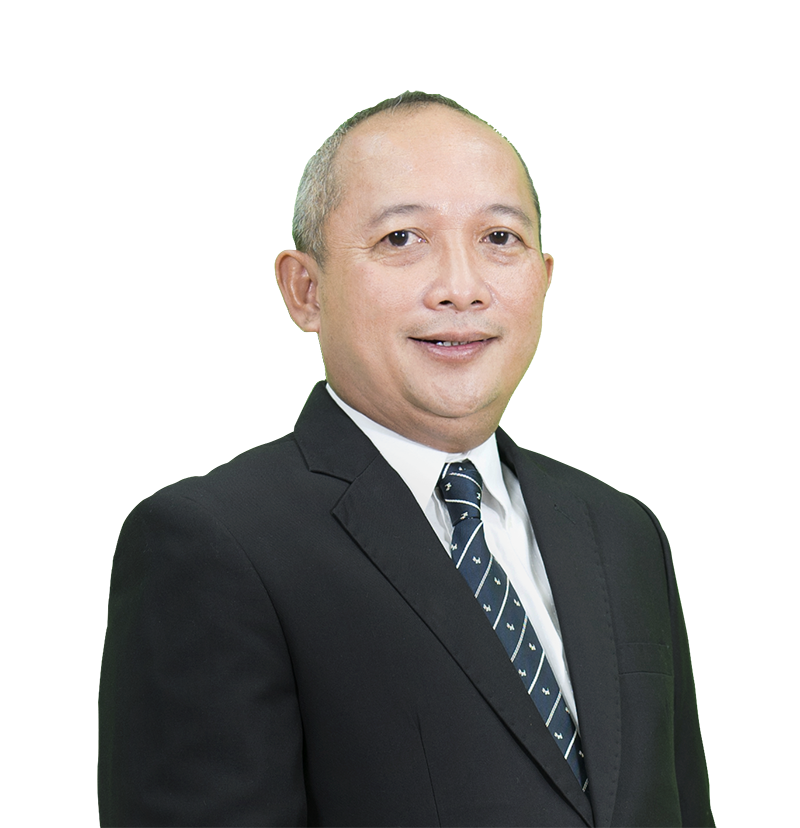 Education :
Bachelor of Mechanical Engineering, Bandung Institute of Technology (ITB)
Master of Industrial Management and Engineering, Bandung Institute of Technology (ITB)
Doctor of Management, Padjadjaran University (Unpad)
Career :
2020-present , Commissioner, PT Rekaysa Industri
2020-present, Head of Industrial Research and Development, Ministry of Industry Republic Indonesia
2019-2020, Director General of Resilience, Territory and International Industrial Access, Ministry of Industry Republic Indonesia
2017-2019, Commissioner, PT Pelat Timah Nusantara Tbk
2018-2019, Secretary of Directorate General of Metal, Machinery, Transportation Equipment and Electronics Industry, Ministry of Industry Republic Indonesia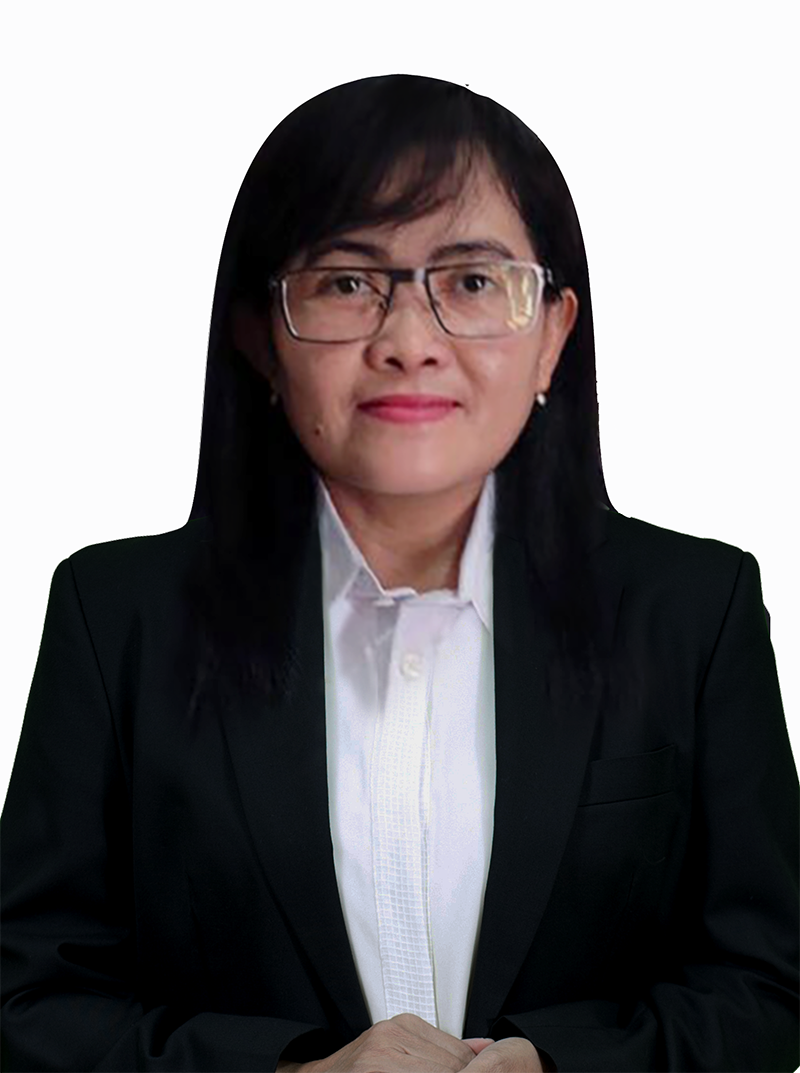 Education :
Magister of State Servant Government Science High School (STIPAN) – On going
Bachelor Degree of Eleven March University (UNS) Surakarta, Central Java
Career :
HRD of PT Djuara Aluminum Nusantara (January – October 2022)
Technical Team of the Indonesian Minister of Social Affairs (2019-2021)
Freelance Trainer and Management and Leadership Consultant (2012 – 2021)
HRD CV Dwi Daya (2019-2020)
Program Officer at the Indonesian Pluralism Institute (IPI) – Jakarta (2001-2014 )
As a result of recent organization's re-structuring, REKIND's organization has undergone a change as shown in the next page. Basically the organization comprises of the executive Board of Directors, Operations Units and Business Units. The Business Units are organized as independent profit centres. The company's operations in project executions are done either on the task force basis or as a combination of task force and matrix organization basis, depending on the size and complexity of the project.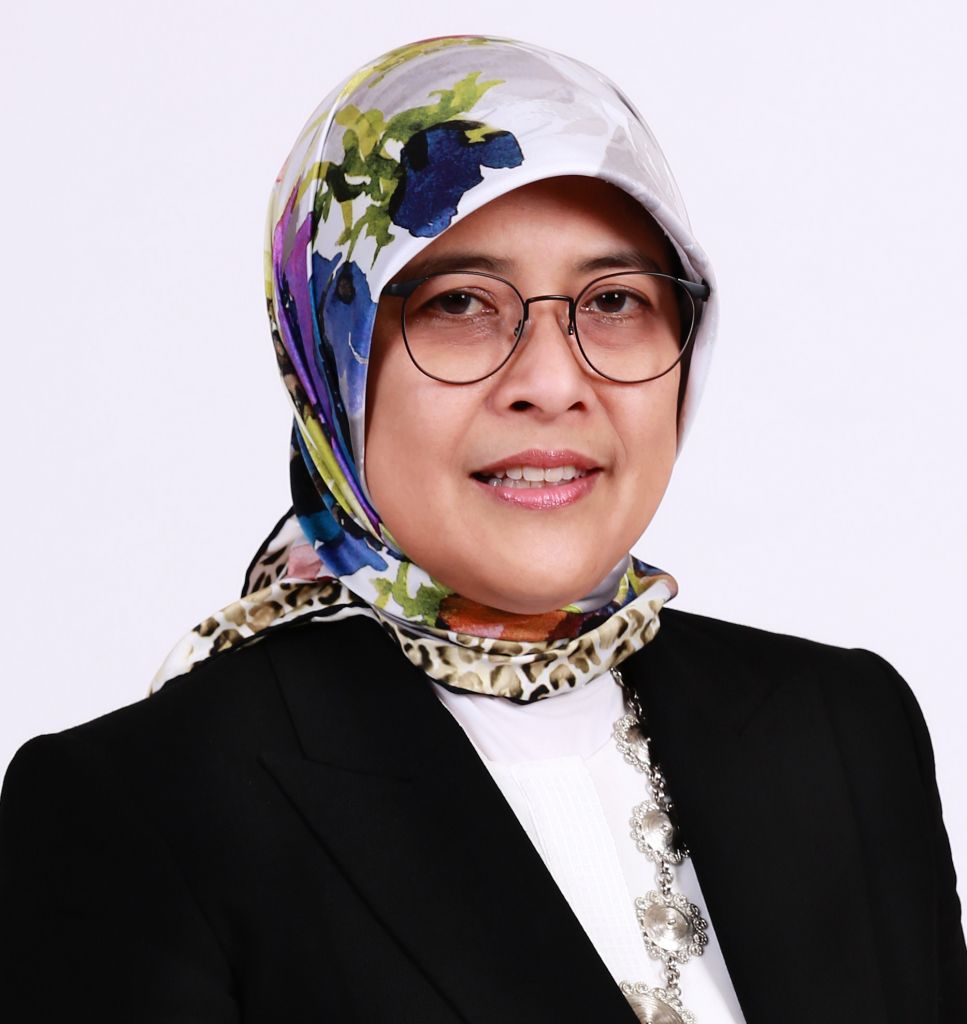 Acting President Director
Education :
S1 Chemical Engineering, Bandung Institute of Technology (ITB)
Career:
2021-present, President Director, PT Rekayasa Industri
2020-2021, Director of Finance and Human Resources, PT Rekayasa Industri
2018-2020, Director of Human Resources and Business Development, PT Rekayasa Industri
2016-2018, Senior Vice President Corporate Research, PT Pupuk Indonesia
2015-2016, Vice President SBU Refinery & Petrochemical, PT Rekayasa Industri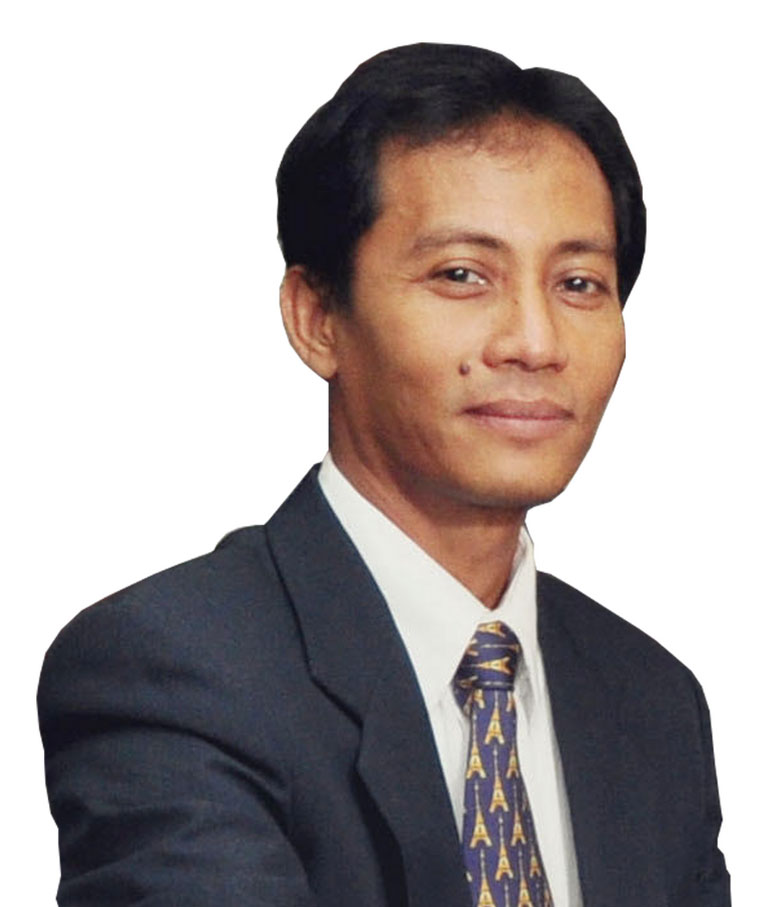 Director of Operation and Technology/Development
Acting Director of Finance and Human Capital
Education :
Bachelor of Mechanical Engineering, Bandung Institute of Technology (ITB)
Master of Science, Gas Engineering and Management, University of Salford
Career:
2021-present, Director of Operation and Technology/Development, PT Rekayasa Industri
2019-2021, Project Manager of Refinery Development Master Plant (RDMP Balikpapan), PT Rekayasa Industri
2018-2019, Executive Vice President (EVP) Operations, PT Rekayasa Industri
2010-2018, Senior Vice President (SVP) Operations, PT Rekayasa Industri
2007-2010, Vice President (VP) for EPC Operations Unit, PT Rekayasa Industri