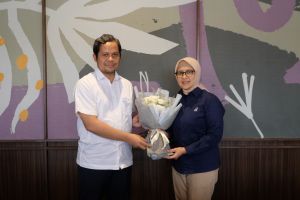 PT Rekayasa Industri (Rekind) is the only national EPC (Engineering, Procurement, Construction) company that develops 3D Design System-based tools. In fact, the subsidiary PT Pupuk Indonesia (Persero), in Indonesia, is also known as a pioneer in developing these tools. Therefore, it is not surprising that Rekind is nicknamed a local EPC company with international taste.
Yusairi, Director of Operations and Technology/Development at Rekind, agreed with this statement. He admitted that Rekind has long been known as the first EPC company to start using these 3D tools. "Rekind Engineers' abilities exceed the average of engineers from other EPC companies in Indonesia. "I ensure that the implementation of Rekind's 3D Design System Engineer is no less superior than even foreign EPC companies," said Yusairi, in front of Rekind's President Director Triyani Utaminingsih and management, in a thanksgiving activity for winning 2 Rekindist awards at the 2023 Asian Downstream Summit & Asian Refining Technology Conference.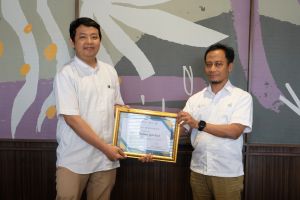 According to him, this appreciation deserves to be given, because this achievement is the 15th time that the 3D Rekind Team has won an award. What has been achieved now is the result of Rekind's hard work over the past 10 years in developing IT-based tools. "I would like to express my thanks and my highest appreciation for the achievements we have achieved which have made us regular recipients of awards at both national and international events. "But what is no less important than this achievement is how we are able to maintain consistency in the innovation that we have developed over the past 10 years," added Yusairi with a proud smile.
Rekind management appreciates the award Rekindist received at this prestigious event. As an expression of gratitude and pride, the company held a simple event by providing souvenirs as a symbol of company appreciation and pride. This appreciation was given directly by Triyani Utaminingsih and Yusairi, to M. Darma Setiawan, EVP Operations; Erwin Fahmi Artantono, VP 3D Design Systems; and Fandy Maulana Syah Rizal, VP System Development & Innovation Management.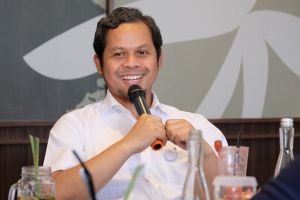 Appreciation for this award deserves to be given as an illustration of Rekindist's struggle amidst conditions full of serious challenges. Apart from that, this appreciation is also hoped to be a trigger for Rekindist to be able to produce other proud achievements.
"On behalf of PT Rekayasa Industri, I appreciate the awards we have achieved. Perhaps, the appreciation given by management is far from expectations, but at least this gives the impression of support from all of us for friends who excel that what you are fighting for makes us all proud. "Hopefully other Rekindists can follow up on other achievements," said Triyani Utaminingsih emotionally.
The appreciation given on Tuesday (31/10) was also witnessed directly by SVP Corporate Secretary & Legal, Edy Sutrisman; SVP Human Capital & Corporate Services Rekind, Muh. Zuhri Al Khafidh; Dina T. Harianja, VP Corporate Communication & Secretariat; RR Tjatur Tjitra Suhita, VP Development & Organization; and Herry Sumantri, VP Remuneration & Industrial Relations.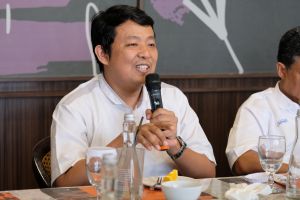 As is known, in this event Fandy was trusted to receive the Young Engineer Award, while the Downstream Project of the Year Appreciation was awarded to the JTB Gas Development Project, one of the sectors of which used the 3D Design System created by Erwin and Tim.
The Asian Downstream Summit & Asian Refining Technology Conference 2023 is an international event organized by Asian Downstream Insights which is part of the World Refining Association, a non-profit organization that has been active for more than 20 years as an organizer of knowledge sharing and global networking activities for refinery industry players. The Asian Downstream Summit award itself has been given since 2018 to leading companies related to the refinery industry in Asia Pacific.
"Thank God, this is the first time we have participated in this event and we have been trusted to win this award. Even though the preparations were very limited. "If Mr. Erwin hadn't reminded us, maybe we wouldn't have been able to get this award," continued Fandy.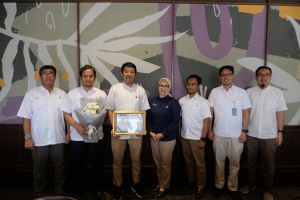 In the eyes of M. Darma Setiawan, this appreciation is proof that management really pays attention to this achievement. He also believes that this step can motivate employees to continue to improve their competence. The achievements achieved by Rekind are also able to show the outside community that Rekind is a world-class local company.
In the future, 3D Engineers will not only be good at cages, but their abilities will also be implemented in general, such as in the fields of construction and project management. So that all decisions can be based on 3D Design and can be transmitted to colleagues, especially millennials.