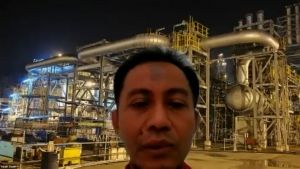 As an effort to on boarding new structural officials, as well as providing refreshment to have the same understanding and have awareness related to the implementation of Risk Management at PT Rekayasa Industri (Rekind), Wednesday (22/6) an online/viirtual Risk Management Awareness Forum was held.
The activity, which was opened by the Director of Operations and Technology/Development, Yusairi, presented a speaker/speaker Yusuf Nugroho, VP Risk Management.
Risk Management is closely related to the company's policy of laying out a risk analysis for each job, which includes aspects of duties, responsibilities, authorities in each function in the organization. The goal, to guide decision-making to achieve the desired results, this applies to business processes as well as
the individuals involved in them.
Risk management is also carried out by people, with what they feel, think, say, and finally with what they are going to do. In the context of the Company, this is defined as a form of ERM (Enterprise Risk Management) mechanism, which is a process in which an organization consists of a collection of people, assesses, controls, monitors risks from all sources, for the purpose of increasing the short-term and long-term value of the company.
"Therefore, the implementation of a risk-aware cultural value system by every employee in the company, especially in Rekind, is very important," added Yusairi.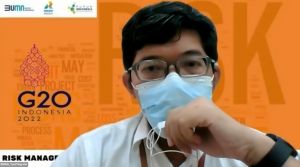 In the process of transforming the core values of BUMN, namely AKHLAK, the role of the leader is very important in carrying out coaching in the right way to form a competent team in their fields so that everyone at PT Rekayasa Industri behaves in accordance with the code of ethics in every AKHLAK value and can improve their performance. This performance improvement is of course by considering risk aspects through established strategic programs, so that a risk-aware culture will be built in every daily operational activity.