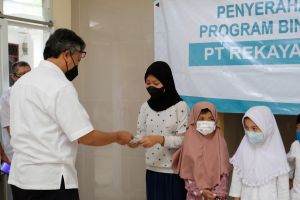 At the end of the Holy Month Ramadan 1442 H, PT Rekayasa Industri (Rekind) donates 46 Orphans who are in RW 08, Kalibata Village, South Jakarta.
The handover of donation was centered at the Nursyafiuddin Musholla which is also located in the RW 08 area. This prayer room has also previously received donation through a renovation program for houses of worship from Rekind in 2017. The activity which has great significance, was attended by the Head of Kalibata Urban Village, Maman Sumarman, Binmas Polsek Pancoran, representatives of orphaned children and their parents, a number of clerical figures around the Kalibata neighborhood, Wednesday (5/5).
"This activity is the responsibility of Rekind to be able to provide positive things for the community, especially in areas very close to our head office," said Herman Susatyo, VP Community Development Rekind.
Maybe, this donation is not big enough for the community, added Herman. But from the company side, this step is very valuable, especially as a form of corporate social responsibility to the community, especially in the Kalibata environment.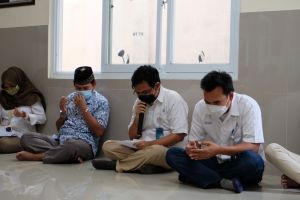 This pandemic situation has become the greatest trial for all of us. Hopefully this will quickly pass and we can all do our usual activities. "We also ask for prayer assistance from ladies and gentlemen so that Rekind operations can run better than before," said Herman Susatyo.
Hopefully what is given is able to provide great benefits for the community and through this activity Rekind will also be able to provide the best for the nation and state, especially in the development of the EPC industry in the country.