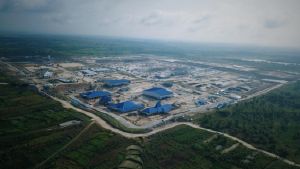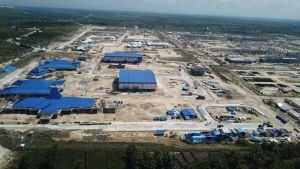 PT Rekayasa Industri (Rekind) as a support for the development of national strategic projects continues to prioritize its work safety. It was like being ingrained in the minds of all the workers.
That way it is not surprising that the National Engineering, Procurement, Construction and Commissioning (EPCC) Company is often assigned various awards related to work safety in various projects it undertakes.
Speaking of awards, Rekind recently recorded 17 million Safe work achievements at the National Strategic Gas Processing Facility (GPF) Gas Unitization Field Project – Jambaran Tiung Biru (JTB), Bojonegoro, East Java. This achievement was achieved during the period of work from 23 October 2017 to 8 August 2020. This achievement was marked by the symbolic handover of the certificate by the Senior Project Manager, Iwan Hamzah, a representative of PT Pertamina EP Cepu, as the project owner to the Project Manager of the RJJ Consortium ( Rekind-JGC Group-JGC Indonesia), Budi Priatno.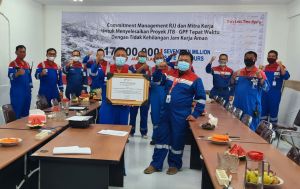 "Alhamdulillah, this is the result of our efforts, which always try to prioritize work safety in every project work. We always uphold the principle of prudence and work together so that the project runs smoothly to avoid fatal accidents. This achievement also proves that the Rekind Project Team has good competence, "said Budi Priatno.
This achievement also adds to the milestone in the JTB Project and automatically proves Rekind's good performance in its project work, especially in the midst of the Covid-19 Pandemic which affected almost all industrial sectors. This achievement also shows Rekind's commitment in implementing Health Safety and Environment (HSE), especially in project work.
Hopefully this achievement can be maintained and the JTB Project can be completed according to the predetermined schedule and does not face significant obstacles.