Rekind once again showed their best performance by getting a prestigious national award at the end of 2020.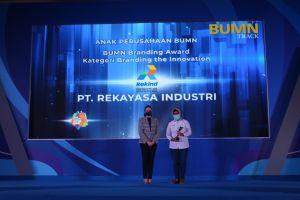 Through the BUMN Branding & Marketing Reward event, Rekind was trusted to receive an award with the category "Branding the Innovation." The award certificate was handed over directly by Almira Shinantya, Managing Director of DMID to the Director of Finance & HR, Rekind Triyani Utaminingsih, which took place at the Hotem Ritz Ballroom – Carlton Mega Kuningan Jakarta, Thursday (05/11).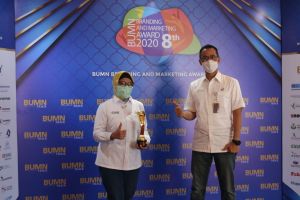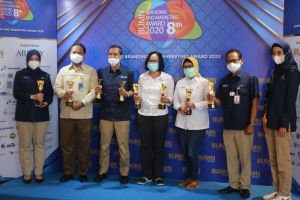 "Thanks to all colleagues who always supported us, we hope that Rekind will be able to become a more stable company with increasing corporate profits from year to year, and continue to be able to win many prestigious awards in the years to come," he said. Director of Finance & HR Triyani Utaminingsih.
Internally, Rekind as a construction service company engaged in the EPC sector understands that its HR is one of the company's brands, therefore Rekind develops the quality of its human resources to become superior HR.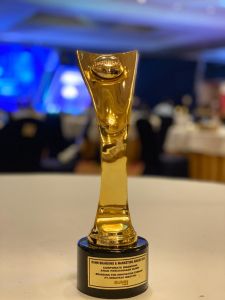 Apart from the aspect of human resources, Rekind's branding is also made based on the client's awareness, so this brand awareness survey is carried out by Rekind every year to be used as a company's branding strategy in the future. Brand awareness surveys play an important role in Rekind's branding for clients, thereby generating an internal and external impact on Rekind.
The BUMN Branding and Marketing Award event, which is being held for the eighth time, is an award event for BUMN companies and BUMN subsidiaries, both corporately and individually. This activity is a collaboration between the BUMN Public Relations Forum in collaboration with BUMN track and ARRBEY consulting.