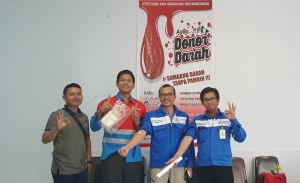 The Lombok CFPP-PTP-2 PLTU Project Team instantly became a 'star.' This team became the center of attention when it was crowned to become the first winner of the Safety Briefing Video Competition held by PT PLN UIP Nusa Tenggara in the context of the National Occupational Health and Safety (K3) Month.
In the Safety Briefing Video, the Lombok PLTU Project Team put forward information that emphasizes the importance of work safety principles that are packaged in creative, original ideas as well as displaying good artistic composition and video quality.
Through this National K3 Month this year with the theme "Optimizing the Independence of K3 Cultured Society in the Information Technology-Based 4.0 Industrial Revolution era", various other competitions were held such as K3 Quiz Smart Contest, Safety Work Photo and other contests.
Related to the National K3 Month, the Lombok CFSPP-PTP-2 PLTU Project Team also held a series of activities which were participated in by 10 Project Sub-contractors. The series starts from January 12 to February 13, 2020. In addition to the Flag Ceremony, blood donor and HIV / AIDS counseling activities are also carried out. There are also competitions to Install Safety Helmet, Full Body Harness, Hause Keeping (5R) Sub-contractors, Promotion of K3 LL, Futsal and K3 Photos.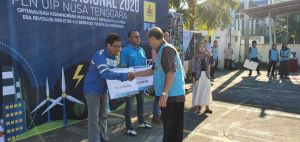 The PT Yasa Industri Nusantara (YIN) team won almost all the contested categories, outperforming other sub-contractors who participated in the activity.
The National K3 Month Celebration proves the commitment of PT Rekayasa Industri (Rekind) to the implementation of Occupational Health and Safety for all employees. Hopefully, through this activity the Lombok CFSPP-PTP-2 PLTU Project can generate awareness of all employees of the importance of zero accidents and run smoothly in accordance with the specified time.