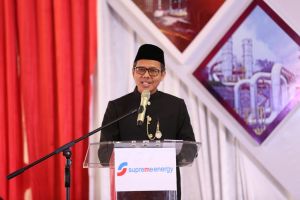 Muara Laboh Geothermal Power Plant (PLTP) Phase – 1 starts operating commercially. The presence of the power plant which is part of the government's commitment to actualize energy security in this country is inseparable from the integrity, innovation and professionalism of PT Rekayasa Industri (Rekind) in the field of geothermal power plants. By PT Supreme Energy Muara Laboh (SEML), Rekind was appointed as a consortium with Sumitomo Corporation for the process of Engineering, Procurement, Construction (EPC).
For the operation of the Muara Laboh PLTP Phase – 1, Monday (17/02) PT SEML conducted the Commercial Operation Ceremony of the PLTP with capacity of 85 MW. The ceremony was attended by West Sumatra Governor-Irwan Prajitno, Acting Regent of South Solok Abdul Rahman, Faounder & Chairman of Supreme Energy-Supramu Santosa, Project Director of Muara Laboh Rekind-Syarief Hidayat Moo, Fahirwan – Project Manager of Muara Laboh Rekind and representatives from Sumitomo Corporation.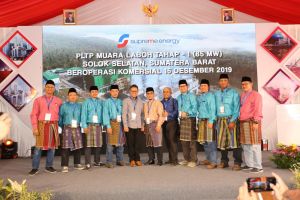 Muara Laboh PLTP is based on New and Renewable Energy (EBT) and is able to supply electricity to 340,000 households, especially in the South Solok region and other areas. With this coverage, Rekind demands to always improve all aspects, not only technology and innovation, but also paying attention to aspects of work safety in accordance with international standards.
"Along with the support and cooperation of the local community and the Regional Government (Pemda) of West Sumatra, Rekind was able to complete the work of this project by always trying to give the best. Alhamdulillah, every work Rekind did was measured and planned precisely, "said Fahirwan, Project Manager at Muara Laboh Rekind.
Muara Laboh PLTP Phase-1 is an embodiment of the power plant included in the National Strategic Project (PSN) implementation program, which is the acceleration of the 35,000 MW Power Plant Project. In the West Sumatra region, this PLTP is the first power plant that utilizes new and renewable energy. This new and renewable energy source comes from WKP Liki Pinangawan Muara Laboh.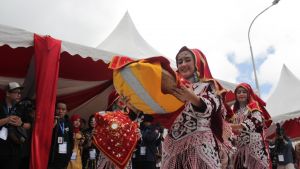 Through mastery of technology and innovation and supported by human resource capabilities in the field of industrial design and engineering, Rekind continues to make a real contribution to the development of geothermal energy in Indonesia. Since first working in the geothermal field, Rekind has been working on 16 projects of Geothermal Power Plants (PLTP) in Indonesia with a total capacity of 995.4 MW.