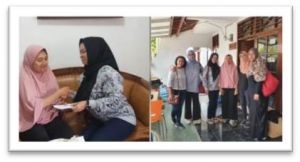 Floods that hit the Greater Jakarta area in early 2020 is already over. However, it still leaves a sad memory for victims who experience it. Sincerity and determination in accepting the disaster that came from the Creator must be a priority. But indeed, it is not easy to do. It takes encouragement from others to help alleviate it.
Departing from this basis, Rekind Officer's Wives Association (PIKA) visited the national EPCC Company employees who were affected by the disaster. Led by PIKA Rekind's Chairperson, Hikmah Sari Yanuar Budinorman, accompanied by other PIKA members, recently visited a number of employee settlements affected by the flood.
PIKA members who were present brought aid in the form of medicines, food, drinks, clothing, blankets and hygiene kits, visiting victims in a number of areas such as Jati Asih, Kemang Pratama and Villa Nusa Indah, Bekasi and Kampung Pulo areas, East Jakarta.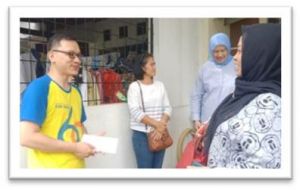 "Hopefully the assistance we provide will be able to lighten the burden on our family. This is our commitment from PIKA to always establish a good relationship with all Rekind employees, "said Hikmah Sari Yanuar Budinorman.
PIKA's commitment in carrying out social activities is no doubt. Social service activities are always put forward every year, including promoting social activities in the Rekind environment.