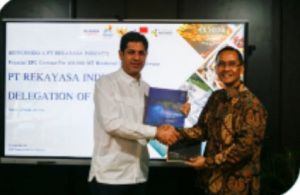 Rekind's expertise and capabilities in the fields of Engineering, Procurement, Construction and Commissioning (EPCC) in supporting the fulfillment of the nation's 'enthrall' nationalization are many to try out the capabilities of this subsidiary company. Not only at the national level, even at the international level also the reliability and experience of Rekind fascinated many countries.
Previously, France on Friday (18/10) from the EPCC company from Honduras came to visit the Rekind Representative office in Menara Kadin, Jakarta to explore directly the experiences, achievements and expertise possessed by Rekind.
"When we found out about Rekind, we spontaneously delayed the return schedule to visit Rekind. Rekind is an EPCC company with a large scope and very experienced in its field, so we feel the potential for cooperation with Rekind is very promising, especially in the field of Biodiesel Plant, "said Jose Martin Chicas, President of Inmsa Argo International.
Inmsa Argo International is one of the delegations of the Honduran EPCC company who came accompanied directly by the Ambassador of the Republic of Indonesia to Panama, Honduras and Nicaragua, Budhy Santoso. Honduras also 'brought' other multi-sector delegations such as, Roberto Carlos Salinas Lopez – Presidential Commissioner of Social Protection (Government of Honduras) and Francisco Rafael Reyes Ruiz – Vice President of Banco Hondureño de Produccion Y Vivienda (Banking).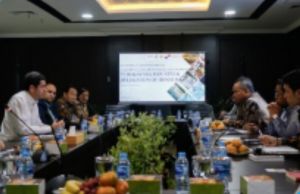 Their presence was welcomed directly by SVP Corporate Secretary & legal Rekind, Dundi Insan Perlambang and Mohammad Agung, SVP Marketing Petrochemical & Overseas Rekind. This meeting discussed the Potential EPC contract for 200,000 MT Biodiesel Plant B20, as well as discussing opportunities to maximize the potential development of the B20 Biodiesel Plant whose needs continue to increase, both in Indonesia and Honduras.
"In accordance with the mission it developed, Rekind as a national company engaged in the EPCC continues to maximize its potential for the advancement of the global industry," Dundi Insan Perlambang assured
As an agrarian country, Honduras and Indonesia have similarities in the interests of the development of the Agro-business sector. Rekind's expertise in the field of EPCC is able to support Indonesia's needs in advancing the Agro-Business sector, in this case the conversion of plantation products into biodiesel.