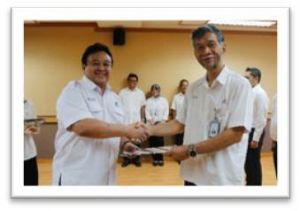 Coinciding with the Pancasila Worship Day, Tuesday (1/10), Rekind Yanuar Budinorman President Director appointed 14 structural officials at the Rekind Headquarters, Kalibata, South Jakarta. This inauguration provides a meaningful change for Rekind to be able to be the best as mutual hope.
To realize this expectation, many challenges must be overcome. Rekind requires great strength, whose potential lies in its own human resources. Therefore this potential must be maximized through strong and reliable system support and management.
The expertise, innovation and skills possessed by Rekind are the basis for creating high selling power and being able to realize expectations as a world-class company.
In his remarks, Yanuar Budinorman advised, that these new officials were able to maintain the trust entrusted by the company as well as possible in a professional and high integrity manner and could show their best performance. "We know that Rekind is currently growing, handling strategic projects so that we give confidence to the ladies and gentlemen to occupy this structural position," he stressed.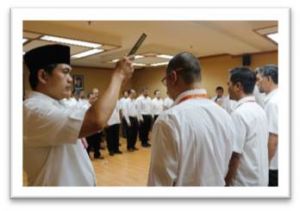 These structural officials were also asked to create a comfortable working atmosphere so as not to cause differences of opinion with the staff. These conditions are needed by Rekind in working on projects that really need teamwork to achieve project goals, namely Zero Accident, on time, on time with quality according to contract requirements, and always innovating to improve work productivity.
Congratulations on carrying out the mandate of ladies and gentlemen.