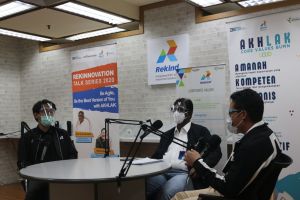 Rekinnovation is back for Rekindist as a forum for self-development and innovation.
The annual event of PT Rekayasa Industri (Rekind) was launched on Friday (2/10) at the Head Office of Rekind with the title "Rekinnovation Talk Series: Be Agile, Be the Best Version of You with AKHLAK."
Through this event, Rekind also launched and established AKHLAK, the core values ​​of the Ministry of BUMN, as the company's new values ​​or culture.
The activity which was held online was attended by the President Commissioner of Rekind, Ngakan Timur Antara, the Board of Commissioners and all levels of the Board of Directors and Management. Interestingly, the event, which was packaged in a talk show format, was guided directly by the CEO of Rekind, Alex Dharma Balen and accompanied by two other Rekindist, Bambang Sadewo (SVP Marketing Refinery Oil & Gas) and Hilman Prasetya (Marketing Power & Mining).
This activity also presented a number of inspiring speakers such as Fajar Dewi Arumsari (Corporate Strategy & Investment)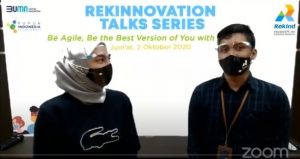 as the Chairperson of the 2020 Rekinnovation and Rene Suhardono (Author and Career Coach) as a speaker.
On this occasion, Rene Suhardono shared his knowledge about how to be agile in facing change and why we have to be the best version of ourselves. The key is to work on yourself before focusing on other people.
"This Rekinnovation is an annual Rekind event, especially this year it is very challenging because we are faced with Covid-19, life changes, new normal adaptations, therefore innovation is very important as part of our efforts to adapt better. In the future, it is hoped that Rekind will be more agile in facing challenges, "said Bambang Sadewo.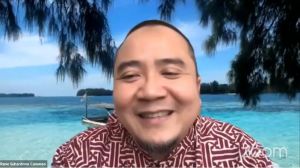 However, the CEO of Rekind, Alex Dharma Balen still reminded Rekindist to always implement AKHLAK as its core values ​​well. It's very crucial as part of the process of Rekind's improvement towards a more resilient corporation in facing increasingly tough challenges.
"In this pandemic situation, almost all corporations in the world face very formidable challenges. The impact is felt in various aspects, such as commercial, economic, and others. Therefore we must be solid and face this situation together. Get together and think carefully while looking for various breakthroughs in the future, " said Alex Dharma Balen.