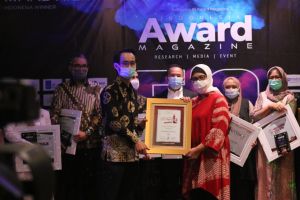 PT Rekayasa Industri (Rekind) repeatedly win an award. This time, the Director of Finance & HR of the National Engineering, Procurement, Construction, Commissioning (EPCC) Company, Triyani Utaminingsih, was awarded the Indonesian Best Inspiring & Creativity Woman 2020 award by the Indonesian Achievement Center.
Triyani Utaminingsih is the only Indonesian heroine who is considered successful in caring her hard work through achievements in her field, that way she was considered suitable for this exclusive and prestigious award.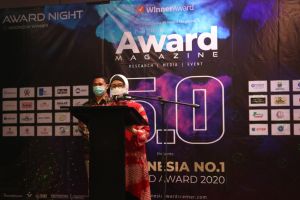 "Thank you to the Indonesian Award Center, I am very honoured for this award. It should be noted, Rekind is the only National EPCC Company in Indonesia that is committed to continuing to raise the spirit of its work for the nation and state," said Triyani Utaminingsih after receiving the award at the Java Ballroom at the Mercure Hotel – Gatot Subroto Jakarta, Friday (20/11).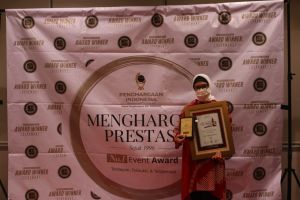 The Indonesian Awards, which has been around since 1996, is an awarding arena for companies and institutions in Indonesia, both as a corporate and individual. This activity is a collaboration between the Indonesian Achievement Center and the strategic media of the Indonesian Award.